Local Bricklayer in Liverpool Over 50 Years Established
Wirral Brickwork Contractors are a well established bricklayer in Liverpool with over 50 years construction industry experience. We undertake bricklaying for construction work and property repair and alteration in commercial industrial and residential property, projects include house extensions, structural alterations, block paving and garden walls. All of our projects are carefully managed from the offset. We work closely with the client to ensure the job is completed to specs and on time and budget. Talk to us today about any bricklaying or building project you are thinking of starting and we will be delighted to work with you. All of our bricklayers and builders have extensive experience in all elements of the building and hard landscaping trade. All of our bricklaying and building work is completed to the highest standards and fully guaranteed.
Building Services
We offer a full professional building service to the people of Liverpool and surrounding areas
Bricklaying
We provide a full bricklaying service in Liverpool including new walls, garden paths, patios and outdoor areas
New builds
our bricklayer in Liverpool also takes on new builds and can manage the entire building process from the offset
Renovation Work
Our brickwork contractors in Liverpool also repair, replace and renovate existing brickwork on most types of buildings
New Build Bricklayer inLiverpool

Throughout the home building process, you can rely on our team to guide you through the design, construction, home warranty and new homeowner orientation phases. From pre construction meetings to the review of plans, from scheduling to meeting your building team, and from selecting finishes to pre drywall tours, inspections and new home orientations, rest assured that our team of bricklayers in Liverpool is ready to answer every and any question.
Building Your Home The Wirral Brickwork Contractors team, which consists of dedicated bricklayers and builders, will work on designing and constructing your dream home. You can watch your home being constructed and be involved in all stages of the construction. You will notice that your home is being built using the highest quality of materials.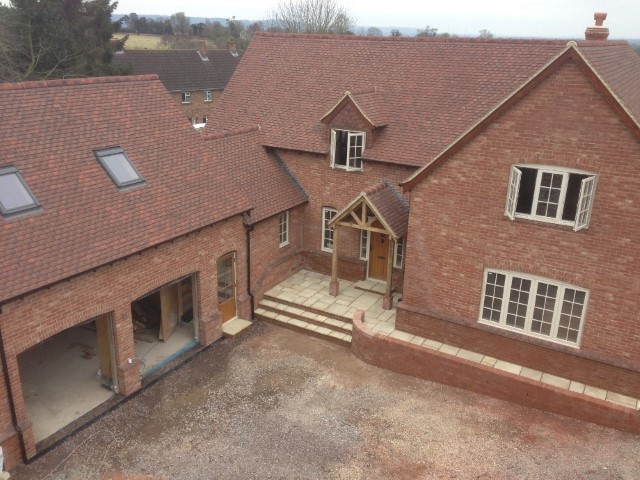 Construction of your home Wirral Brickwork Contractors homes are built to last. We use some of the most advanced home building materials available and a proven professional team of architects and on-site builder. You can trust our bricklayers to build your dream home, contact us today.
House Extensions in Liverpool
From concept to completion we do everything so why move when you can improve with one of our stunning house extensions in Liverpool. Whether it's a ground floor or a 2nd storey extension, new kitchen / family / meals area, parents retreat, extra bedrooms, home theatre, an entire makeover or just extra living space for the kids, we do it all, whatever your home extension needs are, with over 50 years experience building single and double storey house extensions in Liverpool and surrounding areas Wirral Brickwork Contractors can build it and while we're extending your home why not renovate your old kitchen and bathroom or even add an al fresco dining area, our Kitchen and bathroom installation services include a full design service as standard.
Over the last 50 years we have earned a formidable reputation in quality house extensions in Liverpool which has been built upon innovative yet practical design, excellent customer service, quality of product and speed of construction. Our Clients benefit from our extensive extension and renovations experience, professionalism and competitive pricing derived from our buying power.
Block Paving in Liverpool

Wirral Brickwork Contractors flagging and block paving services build and design domestic and commercial gardens that are practical and functional, using multiple trade skills in hard and soft landscaping. Projects range from small back gardens to commercial landscaping, offering quality, and attention to detail as well a great understanding of individual requirement . With years of experience creating patios and driveways using block paving and flags enhancing the enjoyment of those who wish to add and improve to their immediate environment. The focus of our landscaping is based upon understanding how the client wants to utilise their garden and how the landscaped garden can help to improve the lifestyle of the client. We landscape gardens of all shapes and sizes as well as landscaping across a variety of styles. All our patios are built-to-last. Our aim is to create a garden that doesn't just satisfy you today, but for years to come. That's why we use nothing but the best materials.
Contact Wirral Brickwork Contractors
For more information, to discuss a project or to arrange a free of charge, no obligation from your local bricklayer in Liverpool please contact Wirral Brickwork Contractors today.